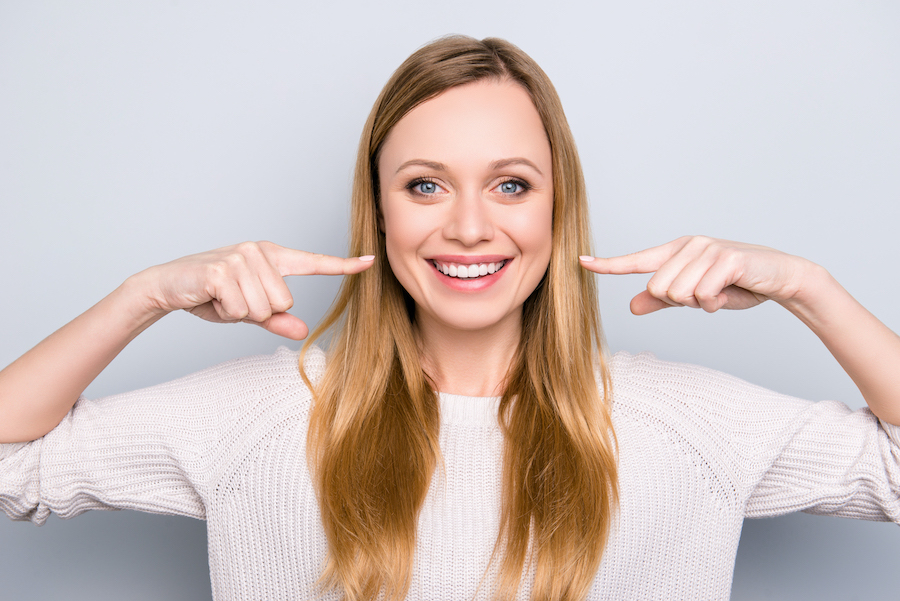 Benefits of Cosmetic Smile Makeovers
June 9, 2023 12:56 pm
---
Alma Dental Care is proud to offer cosmetic dentistry, including teeth whitening, veneers, dental bonding, and clear aligner therapy. A cosmetic smile makeover can also include dental crowns and tooth replacements! Here are several benefits of getting a cosmetic smile makeover at our office:
Address Imperfections
Most smiles have some imperfections, such as misalignment, asymmetry, little chips, and stains. These can negatively affect how your smile looks and how you feel about your teeth. A cosmetic smile makeover can fix these imperfections!
Improve Your Oral Health
Cosmetic treatments like clear aligner therapy transform your smile's appearance while also benefiting your oral health! Crooked teeth are harder to clean and more vulnerable to cavities. By straightening your teeth, clear aligners make it easier to brush and floss well. Veneers, Lumineers, and crowns also change your smile's look while protecting your natural teeth!
Replace Missing Teeth
Tooth loss causes oral health issues and affects how your smile looks. You may smile and talk less to hide missing teeth. Replacing your teeth with bridges, dentures, or dental implants restores your smile!
Boost Your Confidence
Your confidence is likely affected if your smile has imperfections like discoloration or misalignment. Maybe you feel anxious about meeting new people or pursuing new career opportunities. Getting a smile makeover can dramatically boost your self-esteem and motivation to achieve your goals.
Deliver Long-Lasting Results
Treatments like clear aligner therapy, crowns, and even professional tooth whitening have long-lasting results. And with dental implants and veneers, the results are permanent!
Smile Makeovers at Alma Dental Care in Petaluma, CA
Dr. Serrano and our team love helping patients transform their smiles. We're proud to offer a wide variety of cosmetic services, along with preventive dentistry, restorative dentistry, and sedation dentistry. So if you're ready to start your cosmetic makeover, please contact us today!
Categorised in: Cosmetic Dentistry, Restorative Dentistry