Get to Know Your
Petaluma Dental Team
Having a passionate, experienced dental team is what makes our practice so special. We strive to build a strong rapport with every patient who walks into our office, and our empathetic, judgement-free staff are here to help you in any way possible. Should you ever have any questions or concerns for us, feel free to let us know! On behalf of the entire Alma Dental Care team, we want to thank you for choosing us to serve your smile.
Contact Us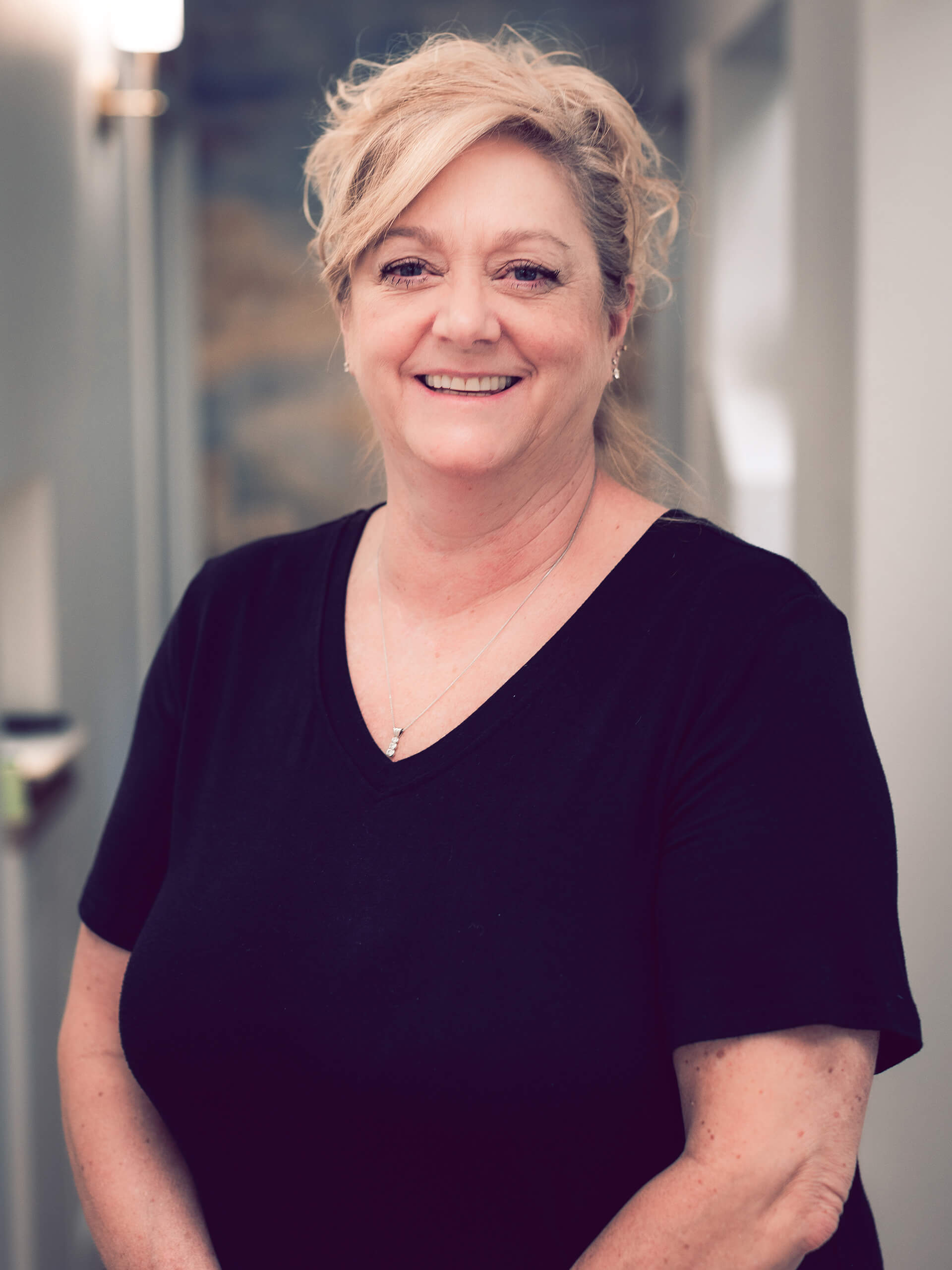 Vicki (Office Manager)
Hi! My name is Vicki. I grew up in Washington state and moved to California 23 years ago and started working in the dental profession. I really enjoy meeting new people and helping them achieve the smile they deserve. When I'm not at the office you can find me working in the garden or playing with my two dogs and two cats at my home in Petaluma, where I also let my husband live.
Fun Fact: I'm a country girl and live on a horse ranch where I love helping with the animals.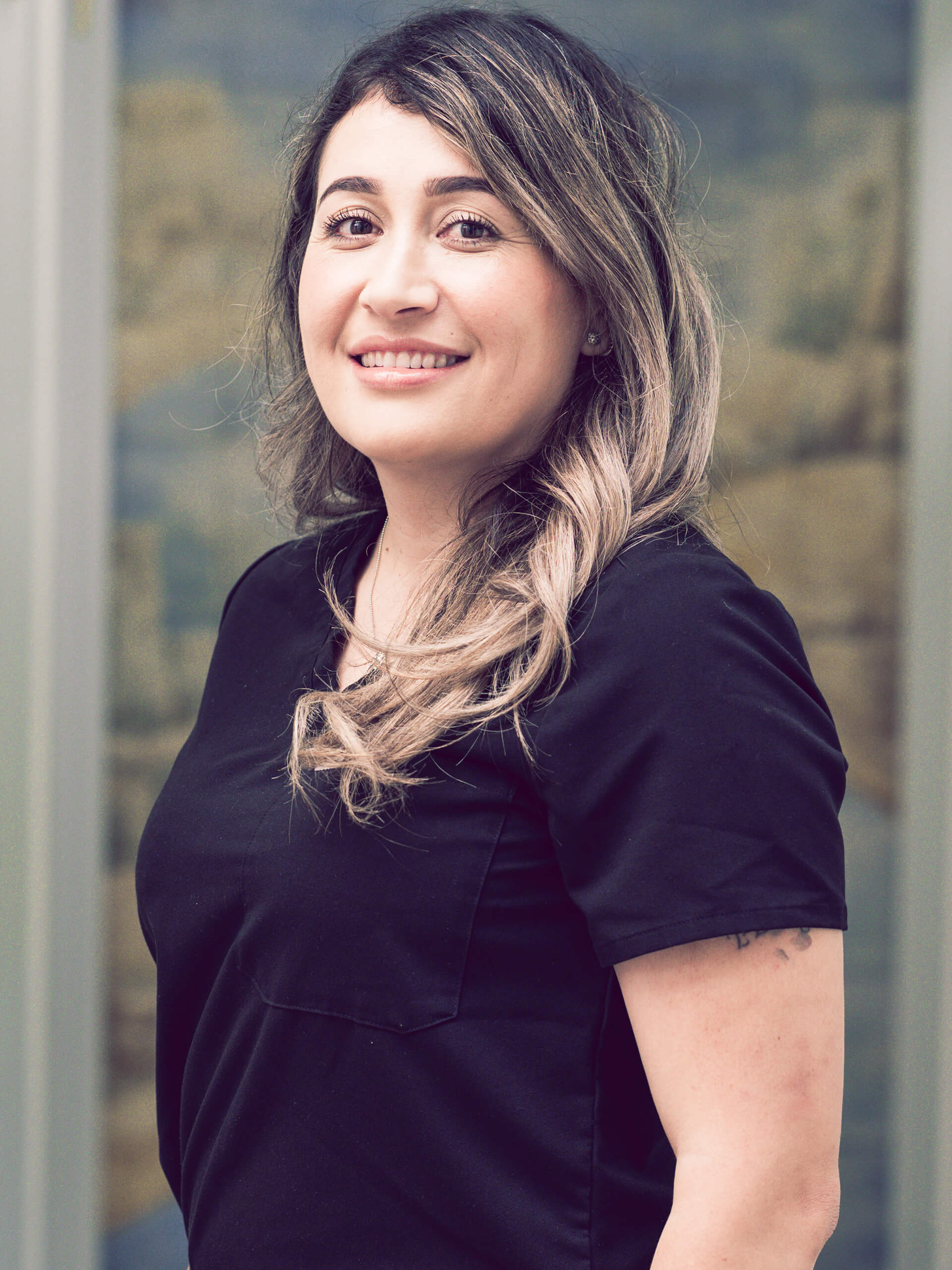 Leslie (DA and Treatment Plan Coordinator)
Leslie was born and raised in San Diego California. She came to Santa Rosa about 19 years ago and decided to begin her dental career 7 years ago. Starting at the front desk and quickly transitioning into management as well as assisting chairside. She finds her current role as Dental Assistant and Treatment Plan Coordinator very rewarding. She is a woman who is passionate about getting to know all of her patients and making sure they receive quality service and attention from our office. Leslie loves to travel, dine out and spend time outdoors. She values quality time with her husband Edwin and their three children.
Fun fact: is that I love food, trying new foods, cooking new foods and seeing my family enjoy good food.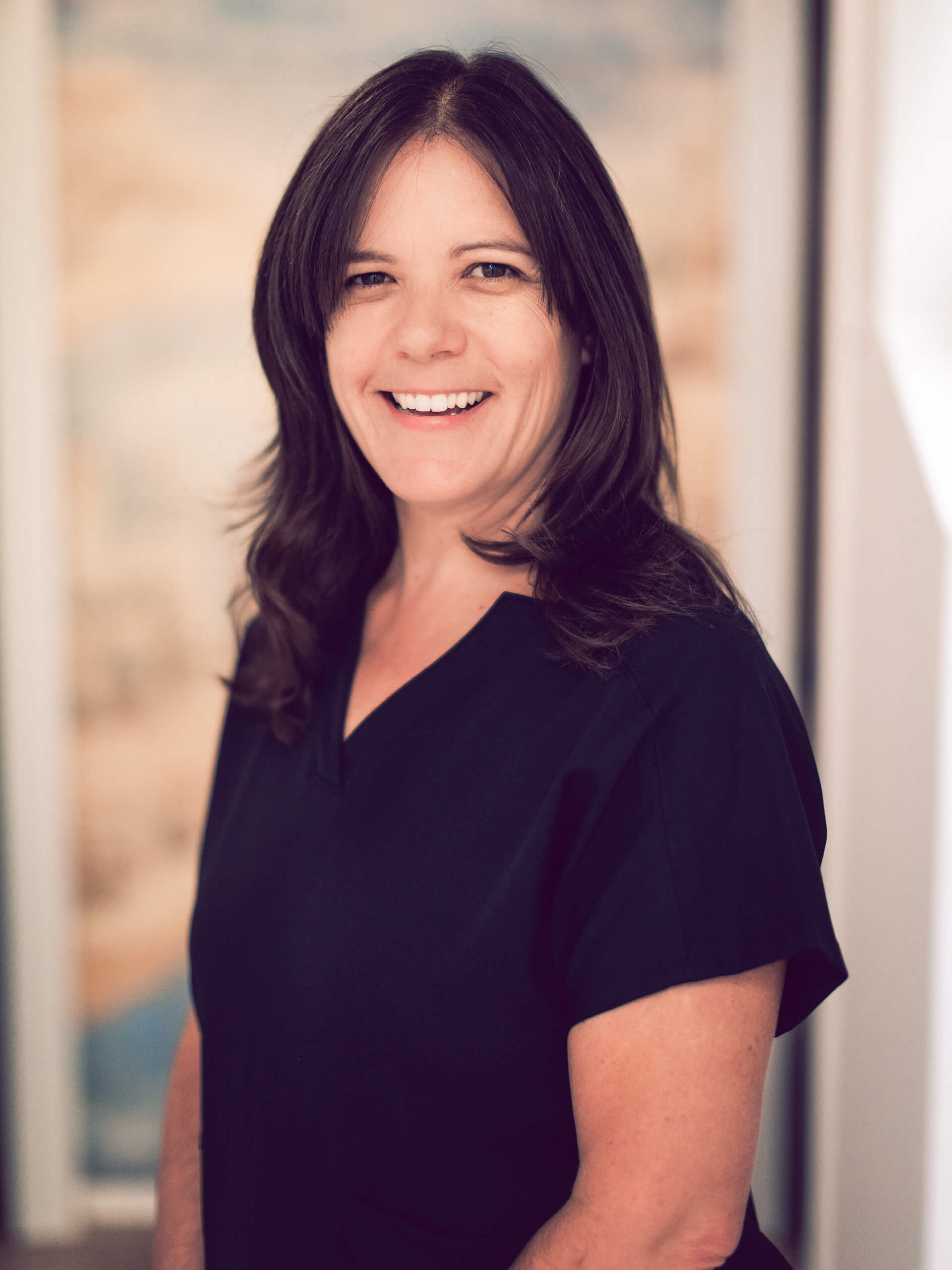 Renee (RDA)
Hello! I'm Renee and I have been an RDA for over 20 years. I was born and raised in Sonoma County and have raised my two children here as well with my husband. I love being outdoors with my family, riding my bike, kayaking and hiking. I am so excited to have transitioned over with Dr. Serrano and look forward to working with her and her team.
Fun fact: Fall is my favorite season with the warm days and the changing of leaves to the beautiful fall colors.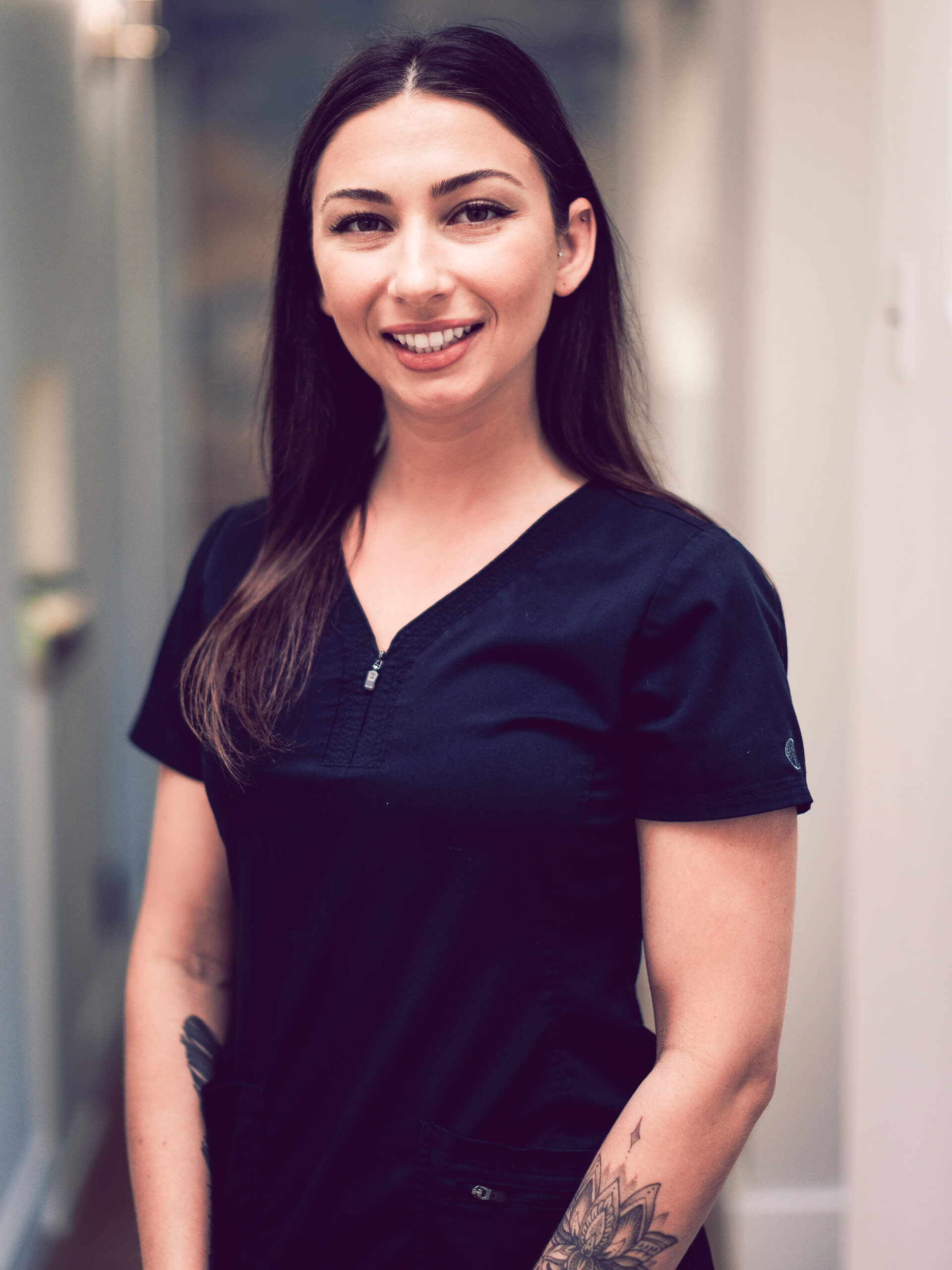 Alyssa (RDH)
Hi there! My name is Alyssa and I've been a dental hygienist since 2016. The most enjoyable part of being a dental hygienist is transforming my patients' smiles into something they can be proud of. Being a Sonoma County native has provided me with the opportunity for hobbies that I can only attribute to our amazing location. I love being outdoors, specifically anywhere under redwood trees. I enjoy hiking, snowboarding, dirt bike riding, gardening, and live music.
Fun fact: I've been skydiving 3 times! Twice in Kauai and once here in California.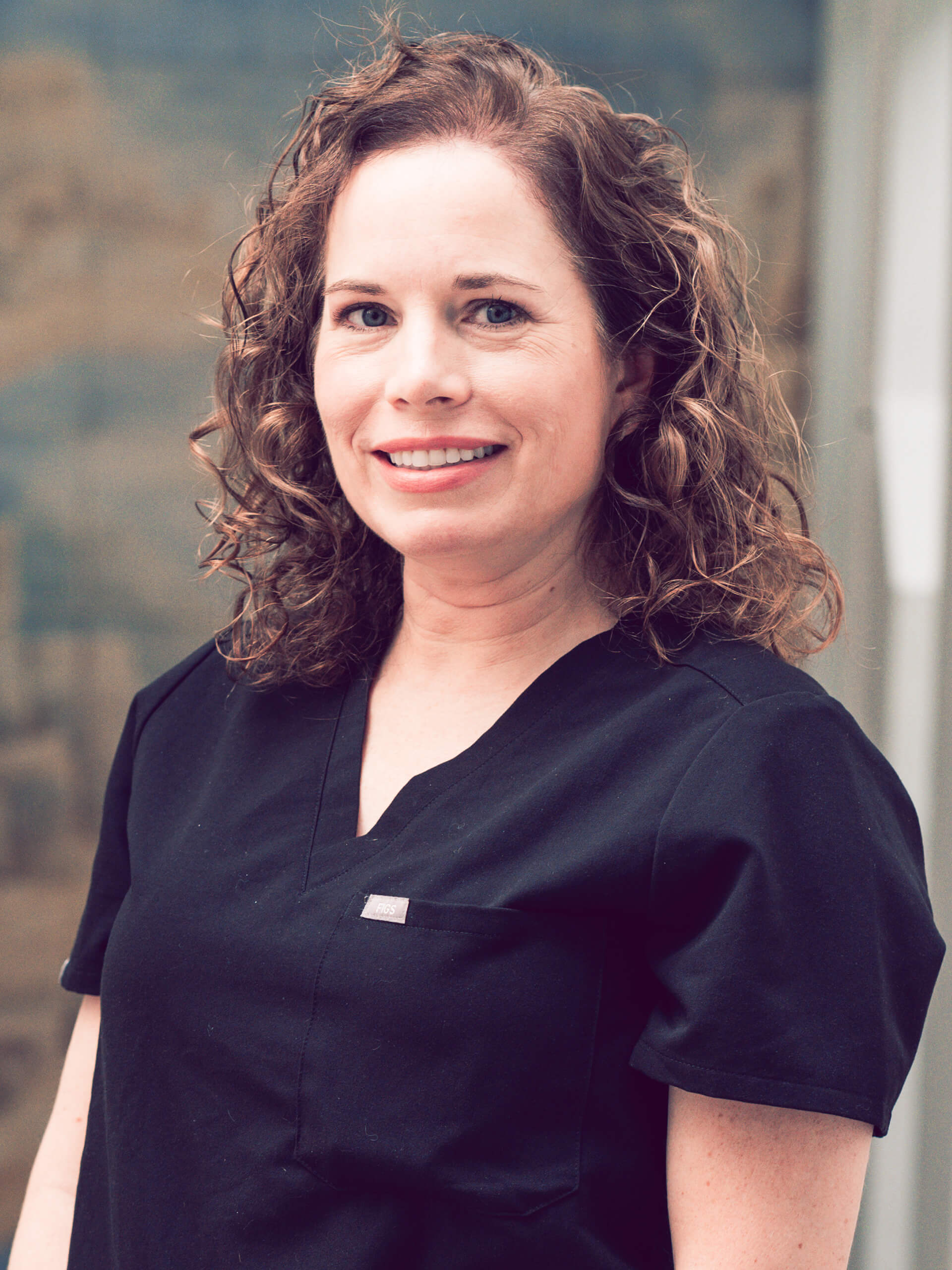 Michelle (RDH)
Hello, My name is Michelle and I've been a dental hygienist for 29 years. I was born and raised on the East Coast of Canada, and moved to the Bay Area in 1995. In my spare time, I enjoy cycling, outrigger canoeing, hiking, cooking, travel and exploring new areas. I've also raised 4 boys and have 2 Vizsla dogs. Dental hygiene has been such a rewarding career for me. I've enjoyed building relationships with my patients and helping them achieve their goals toward healthy, beautiful smiles.
Fun Fact: I love to complete endurance events and races. I've done 4 triathlons, 5 metric century rides, and two half marathons!