Restorative Dental Care
in Petaluma, CA
Restorative dental care includes any treatments that are intended to restore the oral health of a patient. Our restorative treatments are designed to repair teeth, replace missing teeth, treat dental infections, and have our patients smiling big again in no time! If you'd like to learn more about our restorative treatment options and how they can improve your oral health, please get in touch with our office. We'd be happy to create a custom treatment plan to help you achieve a healthy, beautiful smile.
Contact Us
Tooth-Colored
Fillings
When tooth decay occurs, it must be removed and replaced as soon as possible to prevent the decay from spreading. Our office uses tooth-colored dental fillings, which are designed to seamlessly replace decayed areas of teeth and protect teeth from further decay and infections. We can custom-match the shade of your filling to blend in flawlessly with your tooth.
Traditional
Dental Crowns & Bridges
Dental crowns are tooth-colored caps that are designed to fit over a single tooth, restoring its appearance while simultaneously supporting and protecting it. Dental bridges are three or more crowns that are attached together, and they can be used to restore several teeth at once or as a minimally invasive tooth replacement method.
Same-Day CEREC® Crowns
CEREC dental crowns offer the same quality and durability as traditional crowns but they are much more convenient for patients who do not want to schedule multiple appointments or wear temporary crowns. After the tooth is prepped, digital impressions are taken, and our onsite milling machine is used to create a high-quality, custom dental crown. With CEREC, patients can have their entire treatment completed in a single morning or afternoon!
Endodontics
& Root Canal Therapy
When an infection occurs inside a tooth, root canal therapy is an efficient and effective way to treat the issue and restore the tooth. Once a small hole is created in the top of the tooth, the infected tissue is cleared out, the inside of the tooth is cleaned and sealed, and a dental crown is placed over the tooth to support it and protect it from further damage.
Dental Implants
& Dentures
Need to replace one or more teeth? Our office provides high-quality, custom dentures that are designed to complete smiles and help patients eat, speak, and smile with confidence and ease. We are also happy to restore dental implants back to their former condition so that they look and feel brand new again.
Dental Extractions
& Wisdom Teeth Removal
We always want our patients to keep their natural teeth as much as possible, but there are cases in which it makes more sense to remove one or more teeth and replace them, if necessary. Our team provides gentle and efficient dental extractions, and we can remove wisdom teeth as well.
Bone Graft
Procedures
When a patient is missing one or more teeth, their jawbone can quickly begin to become weaker and lose tissue. This can change the shape of the patient's face and prevent them from receiving restorative treatments like dental implants. Bone graft procedures can restore the health of your jawbone back to its original state.
Have a question about our restorative services? Interested in scheduling a restorative consultation with our team? Please feel free to give our office a call or send us a message through our virtual contact form, and we'll be happy to assist you.
Contact Us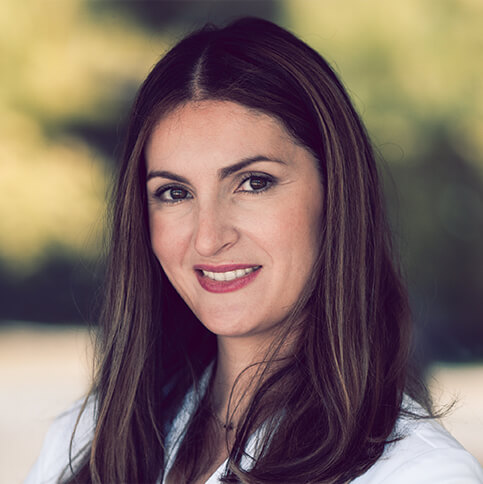 Dr. Maria Serrano
"Our office practices conservative dentistry, as we always want to create convenient, minimally-invasive treatment plans that lead to positive oral health."
Contact Us
Free Virtual Consult