Meet Your Experienced
Petaluma Dentist,
Dr. Maria Serrano
Dr. Serrano is originally from Spain. She moved to California to attend the highly prestigious dental program at The University of California, San Francisco (UCSF). Dr. Serrano has over 12 years of dental experience, and her greatest passion is taking care of her patients' smiles. She loves treating patients of all ages, and she customizes each treatment plan, which helps make her patient's experiences pleasant and unique.
Dr. Serrano excels in performing comprehensive dentistry, from restorative fillings, cosmetic veneers, and same-day crowns to endodontic treatments, implant restoration, and complex extraction procedures. She is also a proud member of the American Dental Association, California Dental Association, and Redwood Empire Dental Society. Dr. Serrano is Invisalign certified and has taken many continuing education courses on dental sedation as well.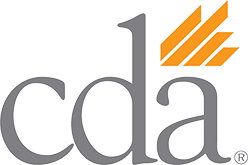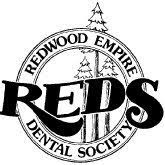 Contact Us
The
Alma Dental Care Team
Our team is proud of the great work and compassionate service that we offer our patients every day. Our combined years of knowledge and unique experiences help us cater to every individual's unique needs and provide high-quality dentistry. Our goal is to always offer compassionate, judgment-free treatment for each patient who trusts us to care for their smile. We hope you are eager to get to know our team, as we are eager to get to know you!
Dr. Rick Lane
After nearly 40 years of practicing dentistry, Dr. Rick Lane retired in July 2022. Upon his retirement, Dr. Serrano joined the team and rebranded the office to Alma Dental Care. While the name of the practice has changed, the mission behind our work remains the same. We want to thank Dr. Lane for serving the Petaluma community for so many years, and we hope he enjoys retirement!
Read Dr. Lane's Letter
Want to make an appointment with Dr. Serrano and the Alma Dental Care team? We're accepting new patients! Please give us a call or send us a message through our virtual contact form, and someone in our office will be in touch with you shortly.
Contact Us