Dr. Serrano Named '40 Under 40' by Incisal Edge Magazine
October 20, 2023 4:05 pm
---
For the 13th consecutive year, Incisal Edge Magazine spotlighted the most interesting, innovative, and best young dentists in America. Among this year's Incisal Edge 40 Under 40 honorees, your very own Petaluma dentist, Dr. Serrano, was nominated and named on the list!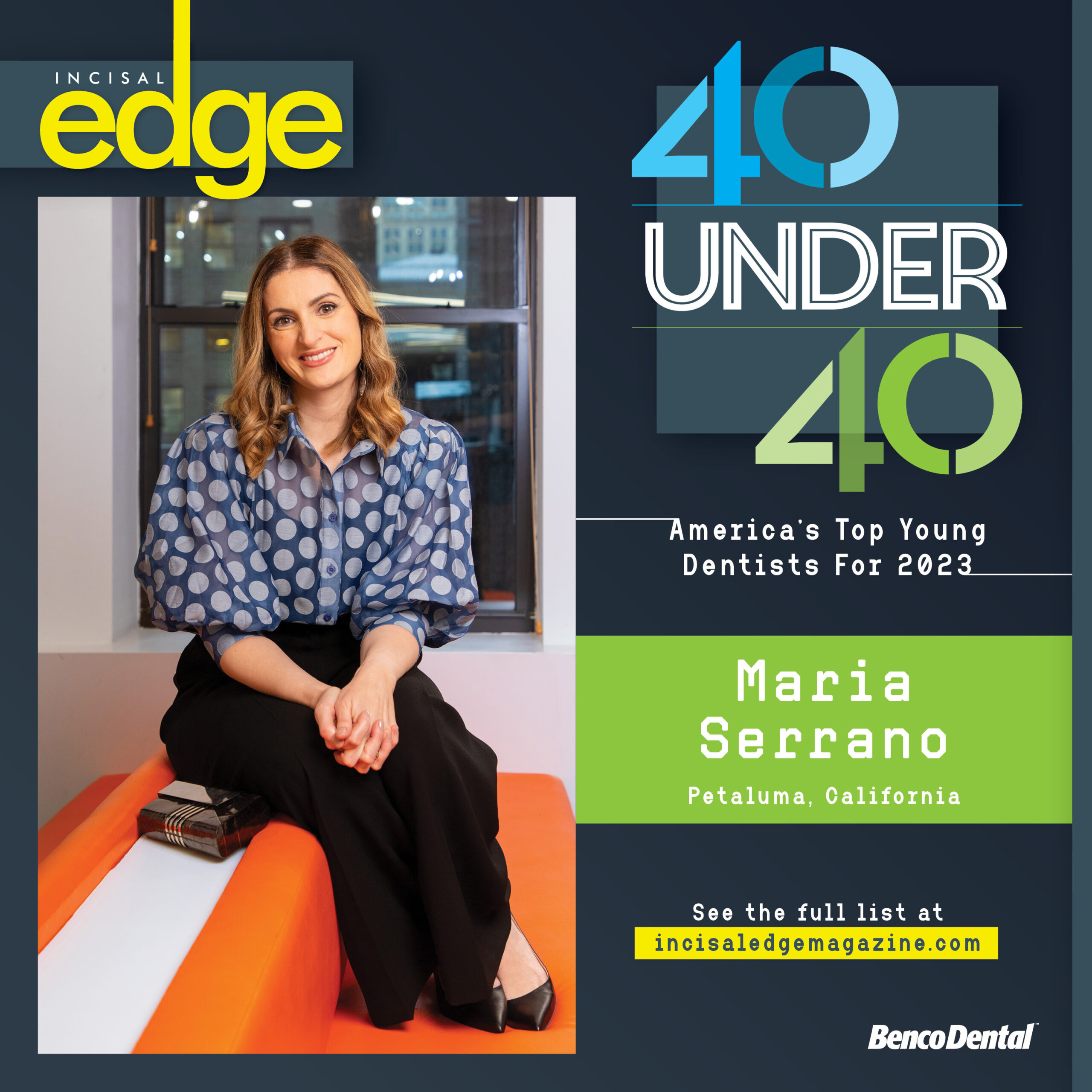 Incisal Edge's 2023 40 Under 40 List
This year's list placed an emphasis on diving deeper into what dentistry is about. From the insightful quotes from the honorees, there's no doubt that dentistry isn't just about the practice of medicine. In addition to learning more about each honoree and their professional experience, honorees also shared details about the business side of being a dentist, dental technology, and more!
Dr. Serrano's journey to becoming a '40 Under 40' honoree has been marked by passion and determination. After receiving her DDS from the University of California San Francisco School of Dentistry, she worked in dentistry in Napa and Sonoma Counties. During this time, she saw a great need for a Spanish-speaking dental practice and decided to open Alma Dental Care.
Before entering the dental field, Dr. Serrano was a flight attendant. As a flight attendant, she developed a keen sense for people's discomfort, something that comes in handy in dentistry, and knew she wanted to incorporate helping patients feel at ease in her practice.
Not only does the Alma Dental Care office make that possible with digital X-rays, intraoral cameras, CEREC same-day crowns, and other digital technology, but so does Dr. Serrano's approach to dentistry as she shared in her interview questions, "I try to be personal and approachable."
You can read more about Dr. Serrano's award in the North Bay Business Journal!
Learn More About Alma Dental Care
Whether you're looking for a Spanish-speaking dentist in Petaluma, CA, or a closer dental office near your work or home, we encourage you to connect with us to learn more about our practice.
At Alma Dental Care, we enjoy meeting new patients! We love seeing patients we've built relationships with through the years. Contact us to schedule your visit!
Contact Us
Categorised in: Our Office, Uncategorized