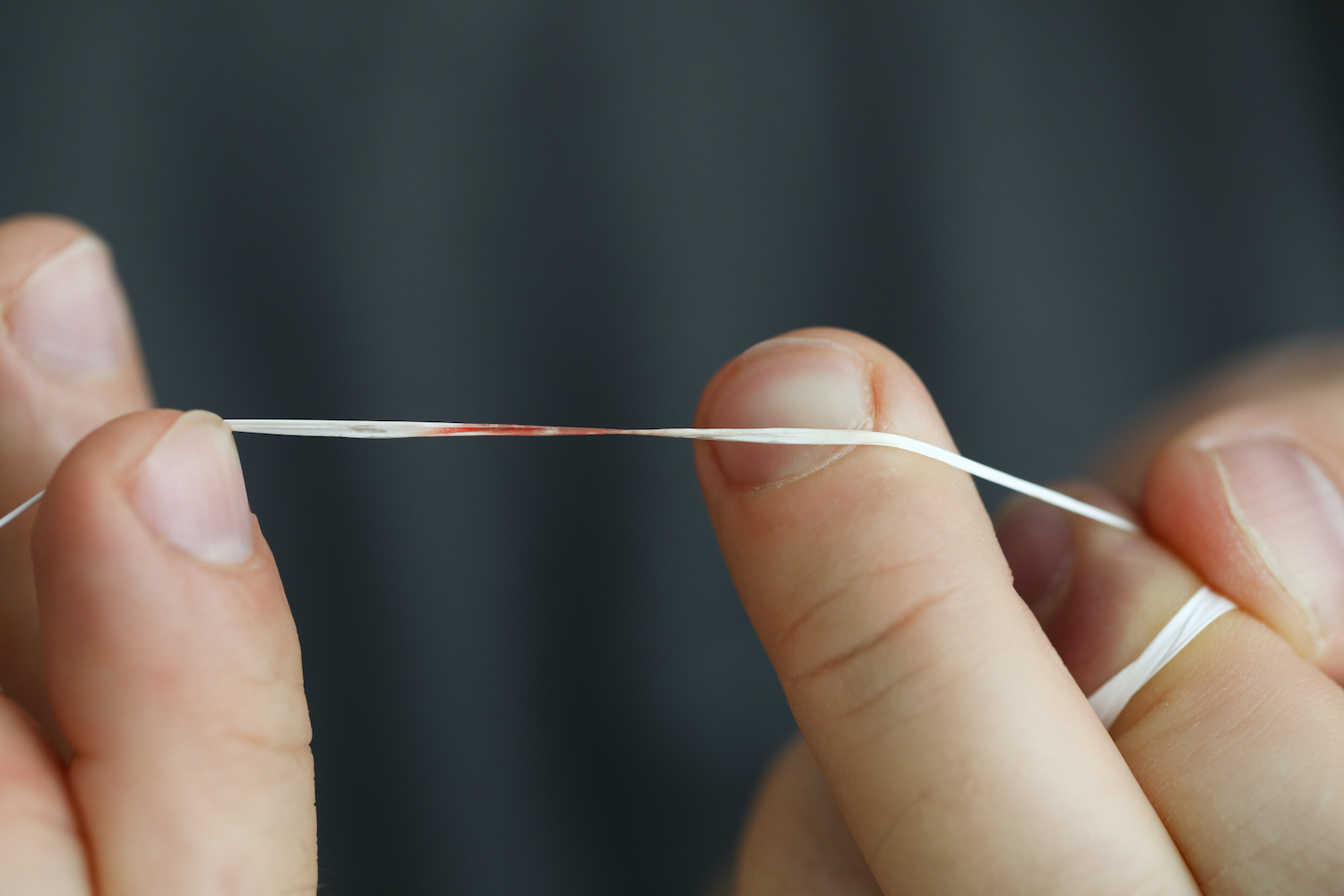 Why Do My Gums Bleed When I Floss?
April 29, 2023 8:07 am
---
If your gums bleed when you floss, it's important to get down to the root cause of it to protect your smile! Here are several reasons why your gums may be bleeding:
Plaque & Tartar Buildup

One of the most common reasons that your gums may bleed when you floss is plaque and tartar. When plaque builds up along the gumline and in between your teeth, it can cause inflammation, irritation, and infection in the gumline. These characterize gum disease, which causes the gums to be more sensitive, fragile, and prone to bleeding.

Flossing Aggressively

When flossing your teeth, use a gentle touch and do not push aggressively to get the floss between your teeth and under your gumline. There are a variety of flossing tools, such as floss picks, different brands of string floss, or water flossers, that can make it easier to use less force. We recommend trying out a few until you land on one that best suits your smile and tooth alignment.

Prescription Medications

Certain medications, like blood thinners, can make your gums more prone to sensitivity and bleeding. If you are experiencing excessive bleeding when you floss, please consult with your dentist and primary healthcare provider to determine how to best take care of your gums and if adjustments can be made to your medication.
We Can Help Improve Your Gum Health!
In addition to brushing your teeth twice a day and flossing daily, it's crucial to not miss out on your biannual dental checkups. Even if you have a great at-home oral hygiene routine, you may have underlying issues underneath the surface. At your regular dental visits, our team will assess the health of your teeth and gums and recommend any necessary treatment. We'll also screen for oral cancer at these visits. Please contact us to schedule an appointment at Alma Dental Care in Petaluma, CA.
Categorised in: Oral Hygiene