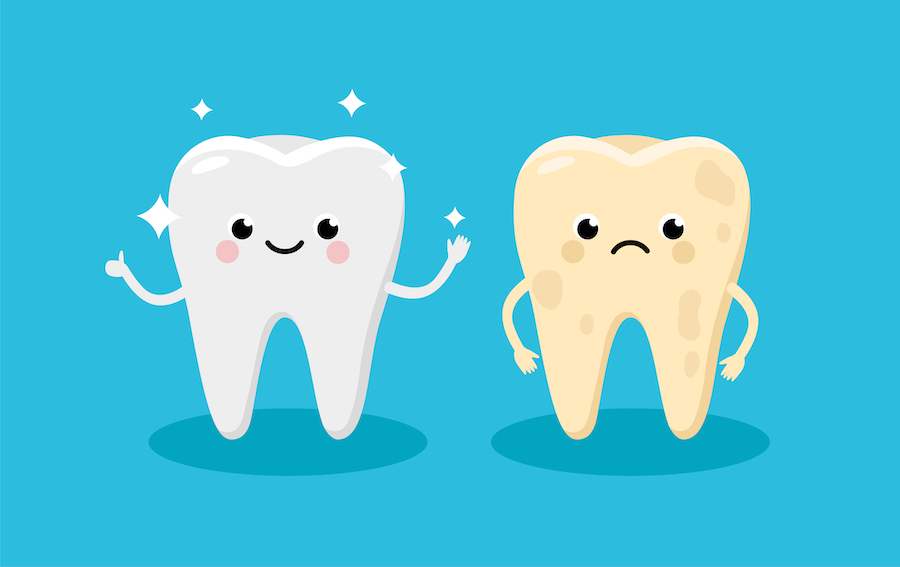 Teeth Whitening: Everything You Need to Know for a Radiant Smile
October 20, 2023 9:00 am
---
Is your smile looking a little dull these days? Do you find yourself envying the pearly white smiles you see in magazines or on TV? The good news is that you too can enjoy a bright, dazzling smile with the help of professional teeth whitening treatment!
How Does Teeth Whitening Work?
The color of your teeth depends on a number of factors, including genetics, age, and habits. Things like coffee, wine, soda, and cigarettes can all contribute to tooth discoloration. Our teeth also want to naturally darken over time. That's where tooth whitening treatments come in. Whitening treatments apply strong bleaching agents to the surface of your teeth, breaking down these stubborn stains and leaving you with a bright white smile.
Types of Professional Tooth Whitening Treatment
At Alma Dental Care, we offer two types of professional whitening treatments: KöR and Opalescence. Both options combine in-office treatment, where we apply high-concentration whitening gel under dental supervision, and at-home treatment, where you wear custom-made trays filled with whitening gel to maintain results and achieve your desired level of whitening.
Professional vs. Store-Bought
Many patients ask if store-bought whitening strips are a better alternative to professional treatment. Store-bought options may be convenient and inexpensive, but you are unlikely to see the same type of results that professional treatment can provide because they require far more time to achieve the desired shade. In-office whitening is also specifically tailored to your smile, making it more effective and reliable.
Professional Teeth Whitening in Petaluma, CA
If you're ready to invest in professional whitening treatment to brighten your smile, call Alma Dental Care today! Dr. Serrano and our team will help you decide which treatment is best for you. We can also discuss financing options that can help fit whitening treatment into a variety of budgets. Take the first step toward a brighter smile and schedule a consultation today!
Contact Us
Categorised in: Cosmetic Dentistry