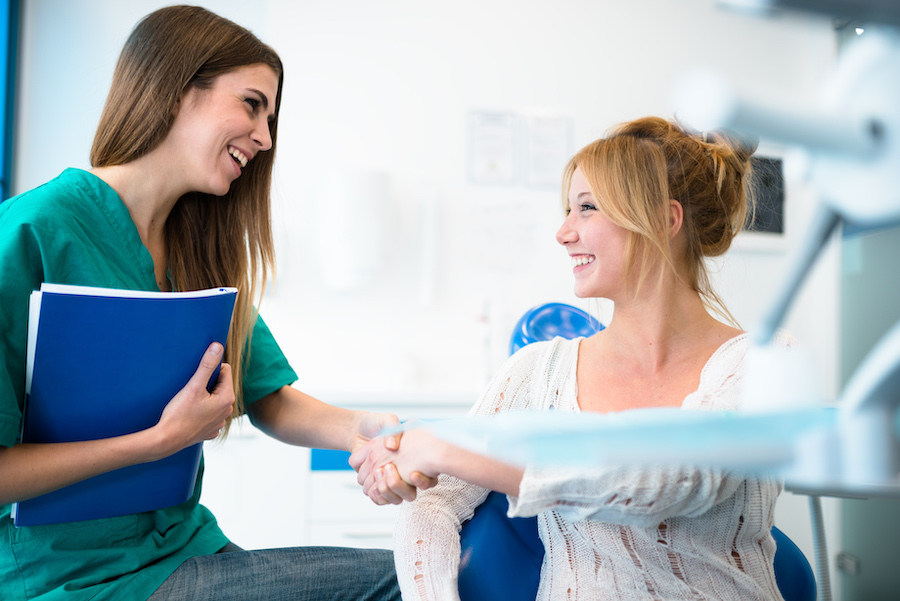 How to Prepare for Your First Dental Visit
November 27, 2022 8:00 am
---
It is common to feel anxious before a dental visit, especially if it is your first visit to a new office. To help patients feel comfortable and at ease, Alma Dental Care delivers gentle oral healthcare in a relaxing environment. We also offer dental sedation. Whether you're a new resident of Petaluma or are coming back to the dentist after a long break, there are a few things you can do to prepare for your first dental visit with our team!
Provide Relevant Information

We offer our new patient forms online. These forms are a convenient way for us to obtain pertinent information, like your medical history and past dental issues. While it may seem tedious to fill out these forms, disclosing your health history and procedures allows our team to better care for you and provide safe treatment. If you are coming from a different dental office, you can request your previous dental records be sent to our office.

Make a List of Questions

At Alma Dental Care, we love educating our patients. Write down any questions or concerns you have about your oral health habits (so you don't forget them) and bring them up during your visit. Maintaining open communication with our team about your dental-related concerns helps us provide more personalized care and at-home care tips. Plus, obtaining knowledge from our skilled team can help ease your worries.

Come with a Clean Smile

While your dental visit will likely include a professional cleaning, we encourage you to give your teeth a good cleaning before coming. Brushing, flossing, and rinsing with mouthwash beforehand provides Dr. Serrano and our team with an idea of how well you're cleaning at home and makes your appointment more efficient.

Schedule at a Convenient Time

Schedule your visit on a day and time that will make it as easy as possible for you to make your appointment on time. This will reduce your stress and anxiety. Alma Dental Care is open Mondays from 8:30 AM to 3:00 PM, and Tuesdays, Wednesdays, and Thursdays from 8:30 AM to 5:00 PM.
Contact us today to schedule your first visit to Alma Dental Care!
Categorised in: Oral Health