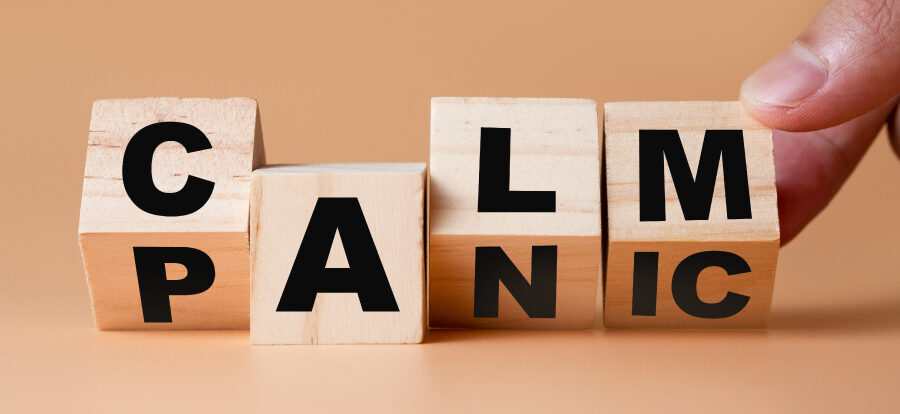 How to Manage Dental Anxiety
February 22, 2023 8:00 am
---
Do you struggle with dental anxiety? Patients of all ages can experience varying levels of dental anxiety. Fortunately, there are many things you can do to prepare for your dental appointment so that you can feel more comfortable during your visit!
Consult with Your Team Before Your Appointment
If you haven't met your dental team, a great way to reduce your dental anxiety is to meet with them beforehand. A quick meet-and-greet and a tour of the office can help ease your fears. The more comfortable you are with your dentist and their team, the more likely you will feel more relaxed during your visit.
Additionally, let your dental team know ahead of time that you have dental anxiety so they can make the necessary accommodations beforehand. They will also be more aware of checking in with you during your appointment. You may find it helpful to discuss a hand signal that signifies you need a break during your treatment.
Bring Headphones
Bring your AirPods or a pair of headphones to your appointment so you can distract yourself with an audiobook, podcast, or music. Some dentists also have TVs in their treatment rooms where you can watch something entertaining.
Avoid Caffeine & Take Deep Breaths
Avoid high-sugar and high-caffeine drinks before your dental appointment. They can make you feel even more jittery and anxious during your appointment. Instead, meditate and practice deep breathing to steady your heart rate and clear your head.
Ask About Sedation Dentistry
Sedation dentistry is a safe and revolutionary way for patients to combat their dental anxiety. Speak with your dentist before your appointment to determine if sedation dentistry is the right option for you. The most common types of sedation dentistry are:
Nitrous oxide – A mild form of sedation administered through a soft mask placed over your nose. Its effects quickly wear off after the mask is removed.
Oral conscious sedation – A moderate sedative in pill form that you take before you come to your appointment.
IV sedation – A heavy-duty sedation method usually reserved for patients undergoing more complex dental procedures.
Choose Alma Dental Care!
At Alma Dental Care, our team takes pride in offering gentle dental treatments in our relaxing, comfortable office. We strive to help patients have a positive, stress-free experience while in our care. Please contact us with any questions or to schedule your next appointment!
Categorised in: Dental Anxiety, Dental Tips